5-5-5 The ninth day of 30
Mood:
a-ok
Now Playing: SIP - Sit In Place - continues
Topic: 5-5-5 Social Distance
Save this link here -->
http://zebra3report.tripod.com/zebra3report
ON THE TOP RIGHT SIDE OF THIS PAGE YOU WILL BE ABLE TO CLICK ON ANY DAY OF THE CALENDAR TO READ THAT DAYS REPORT FOR MY 5-5-5 BLOG
5 Things I did that day
1. SIP - in my backyard and my front yard for most of the daylight hours
2. Listened to lots of music (Jazz and the Greatful Dead)
3. Read some news articles and and watched [my] daily video on the virus pandimic - looking for good news
4. Watched for the return of the mother duck - to the pool - the male duck was alone today? We are all worried now!
5. Went on a drive to get a dryer hose for FREE on Craigslsist but somebody already got it. Oh well it was a nice sunny morning drive, good to get out and see some scenery
5 Ideas & reoccurring thoughts of mine
1. Was thinking I would buy about 60$ of canned soups and stews and other type of canned vegetables and beans for a sad rainy day in the future JUST IN CASE. I have nothing stockpiled
2. I started wearing a light face covering mask when I go out in public - just started doing it today
3. Doing lots of (random) short meditaion / deep breaths - feels good and peaceful when ever I do this. Usually... I dont do this for very long but I like the results
4. Planning a trip to Shady Grove on Lee's (next) 2 days off (This Monday & Tuesday) - we are both getting excited
5. Was thinking about cleaning the pool then I dismissed the idea when I thought of the duck(s) - If the ducks leave I am 1/2 tempted to paint it and fill it for these SIP times
5 Pictures of things I have seen or want to pass along to others
1. Vote for Nobody T shirt - The 2 party system has ruined Democrarcy
2. My icy drink is beside the bike sign [that somehow ended up in my backyard]
3. My FREE pallet of cable and heavy wire for rigging - Im gonna rig up a zip line or some tree to tree rigging with all this heavy duty stuff - Good tow chains for hauling old RVs through the shady trees
4. Daydreaming SG / Jug style
5.Picture of my favorite coffee mug that just recently fell and cracked - This picture is from a previous family reunion.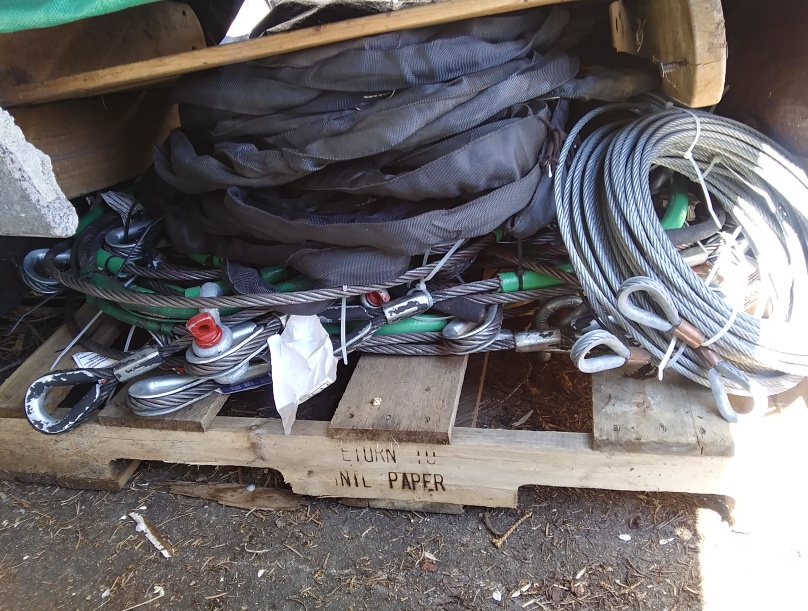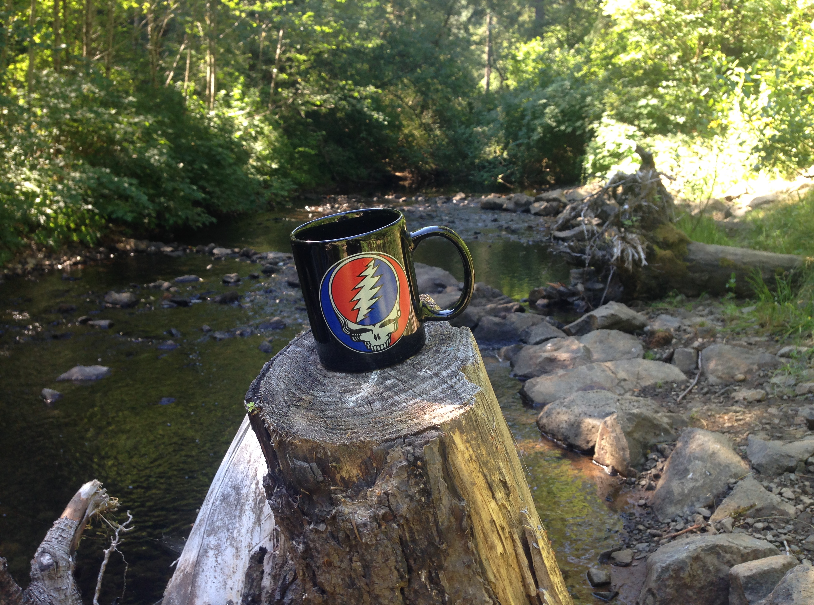 Posted by Joe Anybody at 6:17 PM PDT