NO DOOR A RESTROOM IN THE PARK: My Website --> CLICK THIS LINK <--
!! SHAME !!
ON PORTLAND PARKS
AND AMANDA FRITZ
<-- see Amanda Fritz reply to me: click this link above, its not a good reply either!

Human Rights
JOE ANYBODY [DOT] COM HAS BEEN
FILMING THE PORTLAND HUMAN RIGHTS COMMISSION [PHRC]
"IN SOLIDARITY FOR HUMAN RIGHTS AND DIGNITY" AND TO HELP
PROVIDE A VOICE TO THE COMMUNITY AND THE VOICELESS THROUGH VIDEO RECORDING AS A BRIDGE TO THE PORTLAND HUMAN RIGHT COMMISSIONS ENDEAVOURS AND THEIR COMMUNITY SINCE THEIR ENCEPTION
YET ODDLY
THERE IS NO REFERENCE ANYWHERE ON THEIR WEBSITE OF ANY OF MY VIDEOS
~read more ~
FREE THE POLICE HORSES
.
Videos
.

.
Last updated on:
JoeAnybody.com defines oppressive behavior as:

Any conduct (typically along lines of institutionalized power and privilege) that demeans, marginalizes, rejects, threatens or harms any living being on the basis of ability, activist experience, age, class/income level, cultural background, education, ethnicity, gender, immigration status, language, nationality, physical appearance, race, religion, self-expression, sexual orientation, species, status as a parent or other such factors. Oppressive behavior comes in a wide variety of forms, from seemingly harmless jokes to threats of violence, from interrupting to verbal abuse, from unwanted touching to rape, from hitting to murder. Some forms are more extreme and irreparable than others, but all are unacceptable under this difination in which I adhere to.
ALL MY PERSONAL TWITTER
INFORMATION FOR
JOE ANYBODY

You Be The Media
((( i )))
Supreme Court rejects plea
to ban taping of police in Illinois
-YOU CAN FILM THE POLICE-
Phone interview with ACLU legal director Harvey Grossman as he reacts to the recent Supreme Court ruling. Content edited for time.
The U.S. Supreme Court on Monday declined to hear an appeal of a controversial Illinois law prohibiting people from recording police officers on the job. By passing on the issue, the justices left in place a federal appeals court ruling that found that the state's anti-eavesdropping law violates free-speech rights when used against people who audiotape police officers.....(more)
Joe Anybody Films The Police Web Page: -->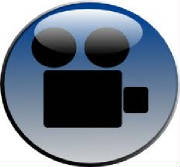 This is my new
JOE ANYBODY page
home sweet home
To go to my old website