All posts on this page were at one time on the front Home Page
The newest posts will be on the top of this page
http://www.radiolab.org/story/60-words/

Standing Rock
Protector's Arm
Blown Off By
Police Grenade
https://www.youtube.com/watch?v=TZP7qRyaNgs


Portlanders Come To

Standing Rock
<

Come To Standing Rock

RECOMMENDED
Joe Anybody
LINK 8/22/16 HOW TO QUIT SMOKING
HOW TO
QUIT SMOKING
6 months free from cigarettes!




Human Rights
.
Videos
.
www.joeanybody.com


10.9.16
Sacred Water Walk | Solidarity w/ Standing Rock Portland Oregon

10.12.16
TRI MET UN ARREST on Wednesday
Step off the train I am intimidating you with my AUTHORITY
https://youtu.be/Z5EOhUuDO2k

On Friday, September 9th, people in Portland and Northwest converged in Downtown Portland in solidarity with the US wide prison work strike against prison slavery and white supremacy. The goal was a mass showing of support with the growing prison rebellion in the US and to also march on the corporations in the Downtown area that make massive profits off of prisoner enslavement.



Video of the Protest in Portland on 9/9/16 - Prison Strike Solidarity
https://youtu.be/8pnnc9w_NrM

[2 hour 30 minutes video]
https://www.youtube.com/watch?v=dORXlK_GdPE

TED Talks
Paul Piff:
Does money make you mean?

Alan Watts:
What do you desire?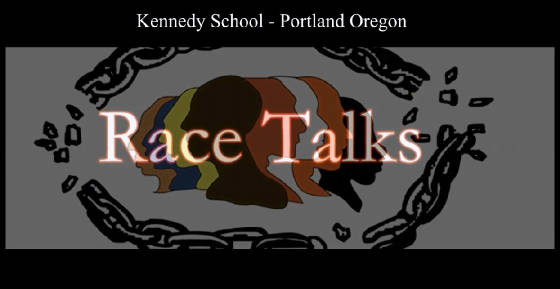 RACE TALKS
VIDEO PLAYLIST
http://www.joeanybody.com/id57.html
Rise up !
Global Illumination Council


I am no longer on Facebook
In September 2014 Facebook kicked me off their website for using the name Joe Anybody
(Joe Anbody)
I will not provide all my personal information just to use their social media website I am refusing to give up my privacy and now am no longer on Facecrack.
They are DATA mining, compiling massive personal information, and using facial recognizing and other tools. Their collections of peoples friends, pictures, and information is not safe or trusted in the Facebook Corporation hands. The analytical use of your information is in hands that shouldn't be trusted nor can they be trusted.... "Screw Facebook!"
Goodbye Facebook! ~joe anybody 10/2014
The Emperor's New Clothes [Trailer]
A Russell Brand & Michael Winterbottom film
https://youtu.be/U4Geq8dM13k (2.min 30.sec video)
JOE ANYBODY TORTURE PAGE

http://fair.org/counterspin-radio
This Video Of The Largest Breakage Of Ice From A Glacier Ever Filmed Is Absolutely Frightening

http://www.businessinsider.com/largest-ice-glacier-calving-filmed-2015-1#ixzz3Vo8GPX8m

This footage is an excerpt from "Chasing Ice," an award-winning documentary on climate change. On May 28, 2008, Adam LeWinter and director Jeff Orlowski filmed a historic breakup at the Ilulissat Glacier in western Greenland. The calving event lasted 75 minutes, and the glacier retreated a full mile across a calving face three miles wide. The height of the ice is about 3,000 feet — 300 to 400 feet above water, with the rest below water.

To find out more about the film visit
www.ChasingIce.com


8.17.15 Obama approved the damn Shell Oil Drilling in the Artic



JOE ANYBODY [DOT] COM HAS BEEN
FILMING THE PORTLAND HUMAN RIGHTS COMMISSION [PHRC]
"IN SOLIDARITY FOR HUMAN RIGHTS AND DIGNITY" AND TO HELP
PROVIDE A VOICE TO THE COMMUNITY AND THE VOICELESS THROUGH VIDEO RECORDING AS A BRIDGE TO THE PORTLAND HUMAN RIGHT COMMISSIONS ENDEAVOURS AND THEIR COMMUNITY SINCE THEIR ENCEPTION
YET ODDLY
THERE IS NO REFERENCE ANYWHERE ON THEIR WEBSITE OF ANY OF MY VIDEOS
~read more ~
FREE THE POLICE HORSES
FTP
PORTLAND
Film The Police
Facebook Page

.
Last updated on:
911 TRUTH PAGE
My 911 Truth Page here was started in January 2011
Here is --> my 911 Truth Report page
ALL MY PERSONAL TWITTER
INFORMATION FOR
JOE ANYBODY

You Be The Media
((( i )))
Supreme Court rejects plea
to ban taping of police in Illinois
-YOU CAN FILM THE POLICE-
Phone interview with ACLU legal director Harvey Grossman as he reacts to the recent Supreme Court ruling. Content edited for time.
The U.S. Supreme Court on Monday declined to hear an appeal of a controversial Illinois law prohibiting people from recording police officers on the job. By passing on the issue, the justices left in place a federal appeals court ruling that found that the state's anti-eavesdropping law violates free-speech rights when used against people who audiotape police officers.....(more)
Joe Anybody Films The Police Web Page: -->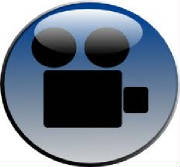 VIDEO:: Standing Rock Solidarity Call Out
https://twitter.com/iamjoeanybody/status/795445111463120897


Dead and Company - Moda Center in Portland Oregon 2016
https://www.youtube.com/watch?v=ZeLe_vw_ZO4

Portland Indymedia Mayday Reports
Portland Police do not respond (reply back) to
Portland Copwatch about their 2015 MayDay tactics?
A letter to the Media and the Chief is available here:
http://portland.indymedia.org/en/2015/07/430101.shtml

THE DRUM MAJOR INSTINCT
SPEECH BY MARTIN LUTHER KING
http://kingencyclopedia.stanford.edu/encyclopedia/documentsentry/doc_the_drum_major_instinct/

5.12.15
Keaton Otis Memorial 5 Years
Since his homicide by Portland police, the community monthly held a vigil at the site of the killing, demanding Justice for Keaton Otis. This is the fifth annual memorial for Keaton. It also honors his father, Fred Bryant, who passed away in 2013.
http://www.portlandoccupier.org/2013/11/18/fred-bryant-crusaded-for-police-accountability-survivors-recommit-to-quest-for-justice/
For detailed analysis, see the work of participant David Whitfield, here. https://justiceforkeatonotis.wordpress.com/
To get involved, go to the facebook page, Justice for Keaton Otis. https://www.facebook.com/pages/Justice-For-Keaton-Otis/127054844033835
For a video depiction of Keaton's death, see the troubling evidence here. https://www.youtube.com/watch?v=GZPu2Jn2nj0
5 YEAR MEMORIAL https://youtu.be/wlmwgXf0LGA

RECOMMENDED
Joe Anybody
LINK 3/22/16
"Special"
House Oversight
Government Hearing on
Opioid Addiction and Treatment

Testimony opioid epidemic hearing


C-SPAN
LIVE RECORDING
3.22.16 - 3 hrs


RECOMMENDED
Joe Anybody
LINK 4/25/15
The Cuban Excludables (FULL Documentary) by Estela Bravo,1997 https://youtu.be/grlTOOm3KAA
"I freed a thousand slaves. I could have freed 1000 more if only they knew they were slaves."
~Harriet Tubman