A Call Out by Joe Anybody For Solidarity Towards Peace
Mood:
loud
Now Playing: Stand Up - Get Active - List Of Joe Anybody Video Links All Right Here
Topic: PROTEST!
Hello One n All,
Have I been busy?
Well let's just say …I am not sleeping my Life Away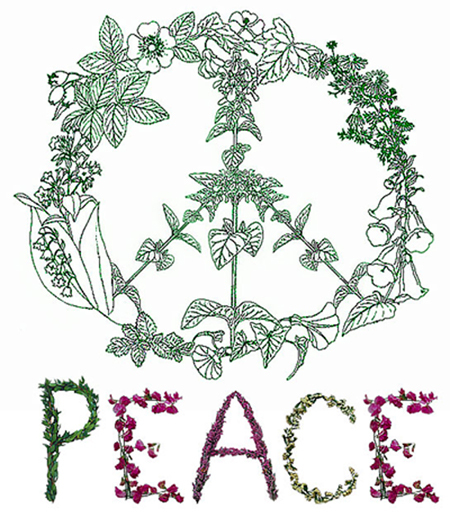 So who am I voting for …well let me say so far Ralph Nader is the "only" kind of possible hope the Nation has And he announced he is running…. Seems no one else running, really cares about what is important, so he has to "give the people some representation"
That's not why I send this email updateIt is sent to alert, brag, and beg for activism for the peace movement Who doesn't want peace you say?Let me reply …. If you do "Step Forward … Step up…. You are being summoned!"This is a call to action By your friendly neighborhood average "joe anybody"
I have been working to end this war 24-7 I am calling out for help!Everyone that is reading this email , I am asking for you to do something for me…well for peace actually!Which in turn will influence many others, actually the "more you engage" this will create an even bigger impact and influence! You and me all need to do something for promoting "peace" and "ending this war"

I am asking for one major effort …. Be it any kind of action or endeavor, what ever you choose will be fine …make the effort to challenge this war and the acceptance of it The theme is (Same as is in the 5 year anniversary march theme which is coming up in 20 days)"World With Out War" – "Stop The War Bring The Troops Home Now" What I am really asking is for everybody who is reading this to do something to extra … something more than what you may already be doingOn March 15 a Hugh rally and march is going on in Portland in the Park Blocks outside of my work In commemoration and in solidarity I am seriously asking you all to "ramp this up" and start "demanding Peace Now!"

Come on down on the 15th to Portland or start a rally vigil march in your area Look around things are going on, join a peace group , make a sign, talk to your neighbors!!Engage …network….. plug in……. do something to make change !
Did you know March 20 is a "Student Walk-Out Day across America?"
This is a good bold necessary statement I support 100%Organize …engage …resist war and Imperialism! If you choose to sit idle or as a spectator you will be ….sad to say "condoning this blood bath, waged by these neocons in charge at the moment"
Millions are now dead and its continuing every minute… soon more and more it will be people we know as we do now ….who are the victims of this illegal war….!Get up …. Get Out ….. Stand for what you know is rightYou can not just read about what the corporate press keeps telling you… they will convince you the surge is working or terrorist want to get you…. They will Lie to you, they will tell you 911 had something to do with Iraq, etc!
They are lying and have been lying all along about this WMD war…..they serve the military complex and the war profiteers…..
Your country and Constitution has been "high jacked"The fourth amendment is disappearing before your eyes (PS the government is reading this email without a warrant) I working 24/7 on being a peacemaker….. I am asking for and calling for Solidarity… I am calling out or re-enforcements I need your help …… I need you all to also ask for help with your own Families and friends ….. the request is to help promote and encourage peace and stop the killing!
Spend one minute looking at the horrors of this occupation in IraqAnd you better do something other than escape it … you have to …. I ask you as a favor to me, lets help those families who are being killed, and those soldiers who are dieing for lies

I think you all understand my message For an example of one thing to do could be in helping with….On March 9 the Iraq Body Count Flag Display will be coming to Portland for a couple weeksIt will take days to put flags into the PSU lawn that will represent all those that have died from this illegal occupationI will be their filming it through out the day as well as helping with the thousands of flags that need to be put into the earth
The Veterans will be putting in the "red flags" …. I bet that will be a sight to bring a man to his knees!Will you, or can you stop in to help with this powerful display (it is stated as being non-political)It will be up for a few weeks Will you write a letter to your editor about ending this war? …Will you call your Senator?
Will you please do something, to help try to end the occupation, or Impeach the criminals that are doing this to the world, families across the globe?I have personally talked with and filmed refugees begging for help and the madness to stop….. I can hear them ….. I ask …can you….? Anyway …I have lots to do …so I will be moving on
Please hear my call for Solidarity Check my website out often …..especially the Video Tracker this page:www.joe-anybody.com/id104.html Every single video I make goes up there on that tracker page
Also there is my blog page "The Zebra3 Report": http://zebra3reporttripod.com/zebra3report/Many times it is just important topics I copy paste to here that I feel need to be passed alongMany times its letters like this that I will post on that page or my thoughts and opinions It is constantly updated
My home page is as you all should know is: …. www.joe-anybody.com it changes all the time as well
My ID "mission page" is here: www.joe-anybody.com/id1.html
This Link here will show you every YouTube video I ever made and the latest ones are always on topThese video are all under 10 minutes (the max limit) I now have over 150 YouTube video's online(This link is the good one to see my recent uploads to YouTube so be sure to keep it handy)http://www.youtube.com/user/zebra334
I have some of the same video on Youtube also on this website called BlipTV (all under 10 min)http://joeanybody.blip.tv/
And then I also have put some of the same video over here on MetaCafe as well (all under 10 min)http://www.metacafe.com/channels/Joe+Anybody/
My oh My … I do have a Myspace ..but don't use it too much but it is here:www.myspace.com/joecouldbeanybody
Of Course I also Post on Portland Indy Media as my main news outlet www.portland.indymedia.org
And, there is www.PDXpeace.org that gets a health dose of my videos and good peace related info
That's where I read and then filmed the student led Peace March that goes on weekly here in Portland
The longer videos all go onto Google the latest list is at the bottom of this page….Some of these people who I have filmed are spectacular …. Take a look !! Speaking of spectacular I filmed a 24 hour Peace Vigil in Sandy Oregon and stayed there 21 hours I missed the first few hours because I was at the weekly Pioneer Square Peace march and filming it
Also I cam home from the 24 hr vigil to upload to YouTube what was going on "right now" then head back out to join them
Stephan came out and joined me around that time for about an hour as well around 5 amYou should really see some of these COLD wet videos I filmed (I'm still editing them too and its been over a month) Thanks for reading this far.Sorry for my rambling and also lack of partaking in non-political involvements…. I am super busy trying to stop a war …..seriously!!!
Please do something to meet my challenge, to bring peace to our worldIf you have anything you want published in this realm on my website or "help with" let me know ….or if you have any ideas "lets do it!"I am promoting Peace and Justice…. If I don't who will ?
No Justice …No Peace!
Just came back (yesterday) for this event titled "People of Color Against The War" .. This is the first clip I have edited <so far> from that day…but man this Reverend Dr Haynes is one heck of an empowering speaker, you got to hear this!
http://video.google.com/videoplay?docid=-8324257986546789484
Oh by the way every Thursday I skip lunch to film the Impeachment Vigil We are on week 30 ..its been going on for over 210 days (we all show up on Thursdays at noon) to encourage our House Rep Earl Blumenauer to support the Impeachment Hearings …. (He doesn't listen)I have filmed every one except the very first one that The Lone Vet has organizedShow up on Thursday's from 12 – 2 at his Portland Office if you want to help urge him (Earl) to honor the Constitution and his oath he took.
Videos from that Impeachment vigil are all here for your enjoyment
http://www.joe-anybody.com/id96.html
Love
Mike
____________This is My Google Video List of all my video's over 10 minutes in length _____________
Take Care
Joe Anybody
Posted by Joe Anybody at 11:49 PM PST
Updated: Monday, 25 February 2008 12:00 AM PST