5-5-5 The fifth day of 30
Mood:
on fire
Now Playing: Anarchy - Veneauela and The Greatful Dead
Topic: 5-5-5 Social Distance
5-5-5 Social Distance Joe Anybody Zebra 3 Report
So save this link here -->
http://zebra3report.tripod.com/zebra3report
ON THE TOP RIGHT SIDE OF THIS PAGE YOU WILL BE ABLE TO CLICK ON ANY DAY OF THE CALENDAR TO READ THAT DAYS REPORT FOR MY 5-5-5 BLOG
5 Things I did that day
1. Fed the birds and made (bent and twisted) a wire mesh 4 x 8 inch bird food holder so i can put some of that homemade bird suet cakes into it - Im trying to keep the squirles from eating / destroying the bird food into oblivion.
2. Picked up two section and a gate of old fencing from Craigslist for Free - Taking it to Shady Grove to use in some re-purpose practicle way
3. Drove 10 miles to get a Free Hockey /Foose-Ball type table from off Craigslist... but somebody beat me to it and was loading it up when I arrived
4. Went to the store in the morning - watched some TV (Manix Dective SHow) - and listend to some World news in the backyard with the birds n ducks on the ShortWave Report
5. Relaxed and listened to music in the backyard and in my room
5 Ideas & reoccuring thoughts of mine
1. The the ShortWave Report had some information that I was relieved to hear but probably means nothing to US shady politics regarding Venezuela = The report mentions the UN office on Drugs states he has never ever hard of Venezuela being involved with drug dealing listen to him speak at 15:20 in the Shortwave program for 4/3/20 http://portland.indymedia.org/en/2020/04/438397.shtml
2. The Corona Beer company (made in Mexico) has shut down due to the Mexican governement saying it was Essential. Heck I just took a picture yesterday of my bottle fo rthis 5-5-5 blog and now they say its not gonna be available!?
3. Sure a lot of people being nice and smiling and oing family stuff together where ever I go it seem like there is good vibes and kindness
4. Planning on going to Shady Grove - the weather is gonna be GREAT - but want to know aboutmy current job status before I head to teh woods. Might keave for Mon and Tuesday nights - wish I knew if I need to file for unemployement or what is next for my income
5. I seen 2 signs today ...that said the same thing, that I liked:
"We are all in this together"
5 Pictures
of things I have seen or want to pass along to others
1. Grateful Dead Mask
2. TP clown Alert picture
3. Free fencing picture from Craigslist
4. A for anarchy (picture is from downtown Portland) (I like a lot about this topic the more I learn about its beliefs and the history and the way that anarchist treat each other is intriguing) https://en.wikipedia.org/wiki/Anarchy
5. FIRE ON THE MOUNTIAN - Grateful Dead Picture - Listen to and watch this music video - Bill Walton is the narrator - Get the Big Screen turned on and crank it up - (its a great video)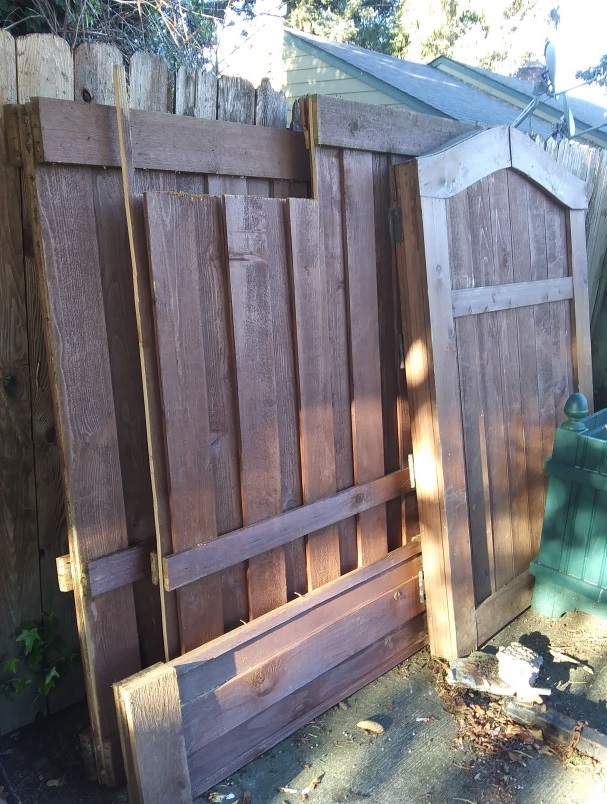 Posted by Joe Anybody at 11:00 PM PDT