PDX - Liberation event on May Day 2012 _ Portland Oregon
Mood:
energetic
Now Playing: Empty Buildings and putting houseless folks in em
Topic: OCCUPY PORTLAND
Original Article is located here:
http://www.liberatepdx.org/?p=78
Liberation event on May Day
Portland Oregon
4-7-12
http://www.liberatepdx.org/?p=78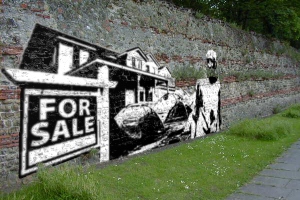 The Portland Liberation Organizing Council (PLOC) would like to invite all members of the community join us on May 1st, 2012 in the Liberate.MayDay project where a neighborhood will leading a liberatory event.
Liberate.MayDay intends to demonstrate and begin to address the vast contradictions that we face each day – that buildings sit empty while our neighborhoods lack free, accessible indoor spaces, that banks continue tearing people out of their homes while 1 in 7 houses in the country sit vacant, that basic healthcare is unaffordable for many while corporations reap incredible profits from the industry.
We have seen that the systems creating these problems are not capable of providing real solutions. We are done waiting! Solutions come from our minds, our hands, our relationships, and our irrepressible creative capacity to build a community (and a society) that works for us. On May Day PLOC will enact one solution – to reclaim property and put it to use with the community.
Portland needs a space where communities can grow together and nurture a healthy political system — where gardens grow food and sow the seeds of resistance; where classrooms are based on popular education; where there is free space to celebrate and organize. We will no longer stand for developers holding land and buildings hostage for maximum profit. Community control and self-determination are more important than profit and endless growth.
We are inspired by those that took over a church-owned abandoned building in San Francisco in March, by foreclosure defenders in Minneapolis, by the Landless Peasant Movement in Brazil [MST], by the Space Liberated community in Madrid, and many more. We stand on the shoulders of those that take direct action to elevate the rights of people above the right to keep property vacant. These social movements show us that liberation of land and our homes is not only possible, it is happening!
The broad anger against the banks that the Occupy movement has revealed demonstrates a profound willingness among ordinary people to act for our collective well-being regardless of the formalities of the law. The whirlwind of movement in the past year has renewed our belief that when we act together – we are powerful.
This liberatory event will be rooted in a collaborative community effort, building relationships and partnerships that we hope live far beyond May 1st. Supporters are encouraged to come join the reclamation effort with a mind toward the collective rather than the autonomous individual. Alerts will be blasted out over email and social media on the morning of May 1st with a meetup location.
Gather round! Liberate.MayDay!
PLOC is a collaboration of radical organizations who believe that the current economic system and its systems of oppression are fundamental problems that create the disparity of wealth and resources that we see in our neighborhoods today. We work to organize and mobilize to dismantle these exploitative systems while creating alternatives with our communities. Capitalism is not broken, it is built for someone else.
ploc@riseup.net
@LiberateMayDay
#LiberateMayDay
www.liberatepdx.org
« SF affinity group liberates a building
Posted by Joe Anybody at 12:01 AM PDT