Investing in Military or Economy - swords or ploghshares?
Mood:
hug me
Now Playing: Swords or Ploughshares: Peaceful thoughts for the future
Topic: FAILURE by the GOVERNMENT
Swords or Ploughshares:
Empowering Smart Decisions
in Difficult Times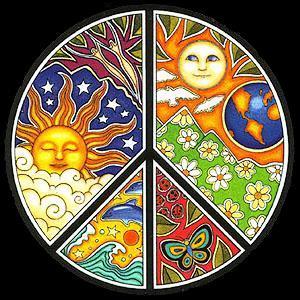 The following was taken from this link:
http://www.peace-action.org/pub/eNewsletter/march/swords_ploughshares.html
After World War Two there was a dramatic shift in our national economy. That war was, and continues to be, trumpeted as the way out of the Great Depression. Since then our country has maintained an ever increasing level of military spending as a means of 'stimulating our economy.' After a generation of considering illogical and unnecessary military spending essential to our economic growth, it is no wonder in 2009 the Pentagon budget dwarfs the budgets of many small industrialized countries.
Seymour Melman, an economist, writer, peace activist, and gadfly of the military-industrial complex was the first to question the legitimacy of this economic model. His book The Permanent War Economy and Pentagon Capitalism set the stage for the first of many Peace Action campaigns to reduce the military budget.
Under the leadership of then Peace Action board co-chair and International Association of Machinists leader William Winpisinger, Peace Action mounted a campaign to support Congressman Ted Weiss' "economic conversion" legislation. The basic premise was: if we can ramp up our economy by spending money for war during war-time, then we can do the same during peace-time by investing in domestic and human needs.
After suffering under the neo-conservative yoke of the Reaganites many at Peace Action were hopeful when President William Clinton promised to reduce the military budget. We launched our Peace Economy Campaign to reinvest money wasted on Star Wars and Cold War weapons into rebuilding our economy from the bottom-up. We endorsed the Congressional Black Caucuses' Alternative Budget and waited for Clinton to present his budget.
Clinton did cut the budget, but not in a way that promoted a peace economy. He cut military personnel and none of the Reagan administration weapons. He fully funded Star Wars and refused to reduce our nuclear arsenal. The types of cuts he made and did not make set our peace economy campaign back. Conservatives pointed to it as naiveté and progressives were compelled to condemn it for being ineffective. In reality, the cuts Clinton made to the personnel in the military were just reinvested into the Pentagon and its weapons systems.
President Obama has made many promises about the military budget. He has said he wants to "stop waste and cost overruns"; he wants to phase down our occupation in Iraq and call it a reduction in military spending. Are these smart cuts? They may reduce the balance of the Pentagon budget; but, they do nothing to promote a peace economy. Even eliminating all the costs associated with our occupations in Iraq and Afghanistan the U.S. military budget is still larger than that of all other nations combined.
Peace Action is ramping up a campaign to make sure that the Obama Administration does not go the way of its Republican and Democratic predecessors. Our second Peace Economy Campaign will officially kick off in April with protests in cities and towns all over the country. We'll use the 6th anniversary of the Iraq occupation to draw attention to the wasteful spending and Tax Day actions to ask the people of this country, "where do you want your tax dollars spent."
In the long term, our goal is to reduce the military budget by making smart cuts in our military spending and greatly decreasing our military presence around the world. To this end we co-sponsored the Security Without Empire Conference on Military Bases last week. In the coming months our political team will make lobby visits around the nuclear non-proliferation treaty talks and the ratification of the Comprehensive Test Ban Treaty.
Peace Action will continue to oppose any U.S. military occupation both on moral and fiscal grounds. This summer we'll take that message to millions of American homes; knocking on doors with our message. We believe that change comes from people, not presidents. Together, we can deliver change to the country one dollar at a time.
Posted by Joe Anybody at 8:08 PM PST
Updated: Saturday, 7 March 2009 8:36 PM PST